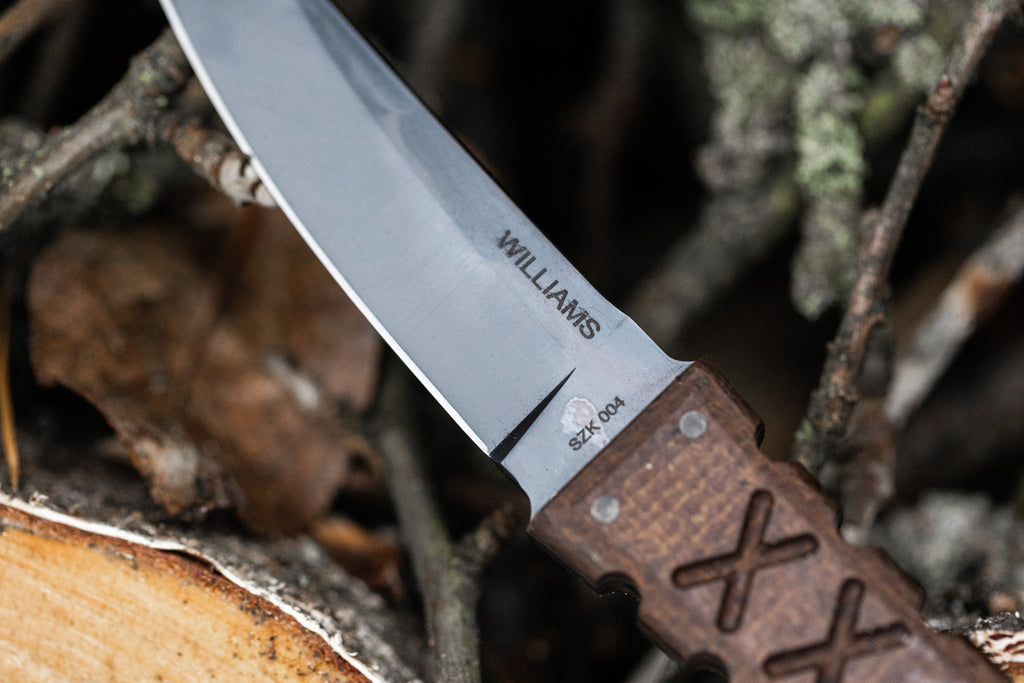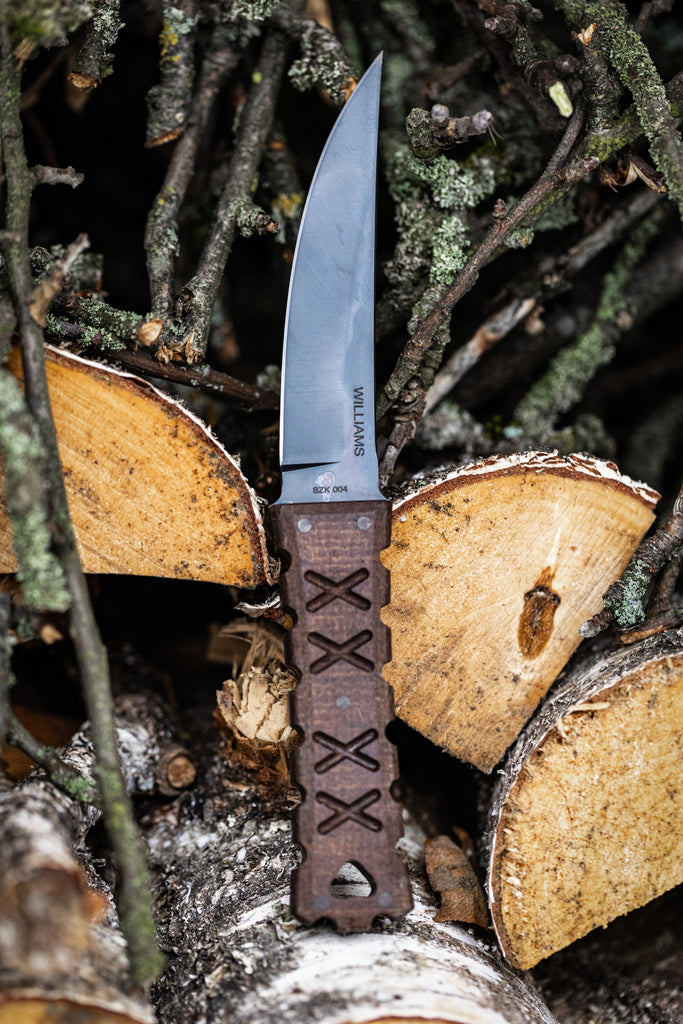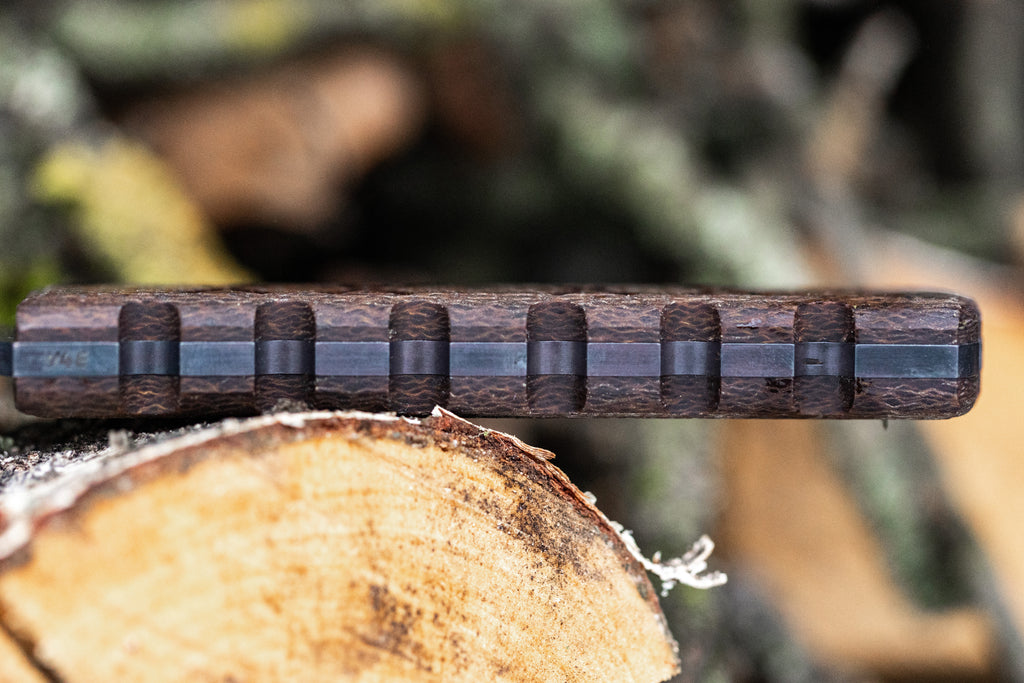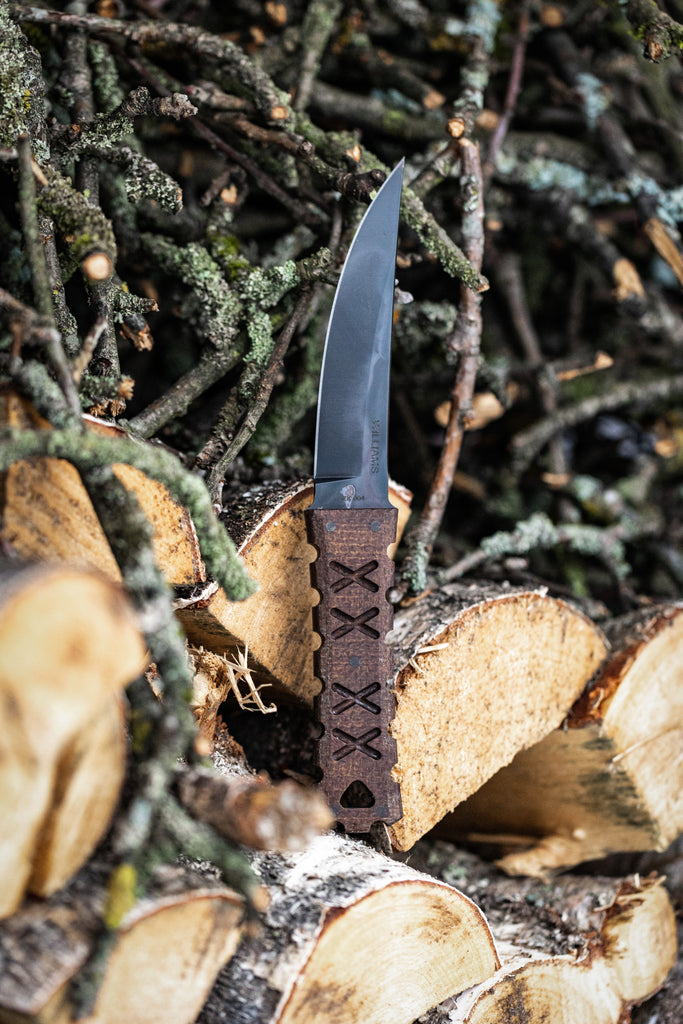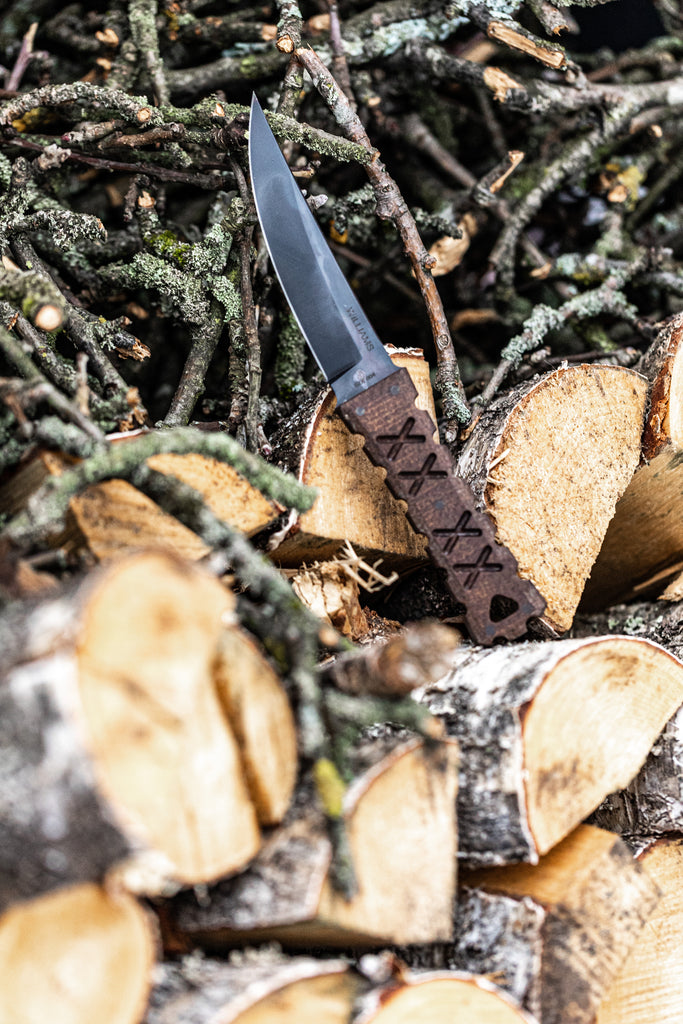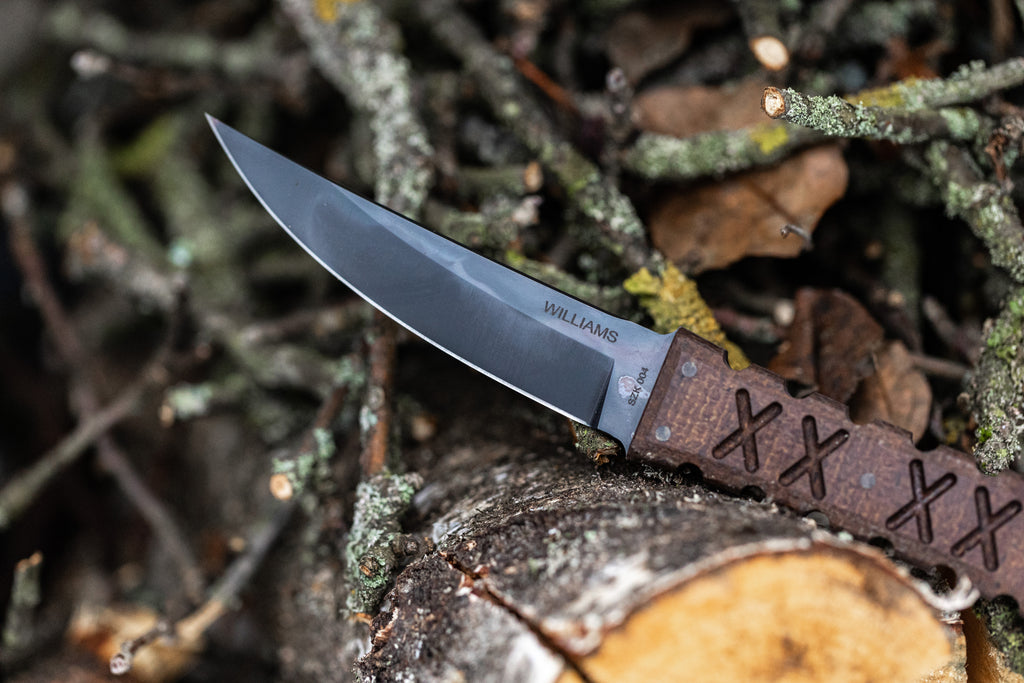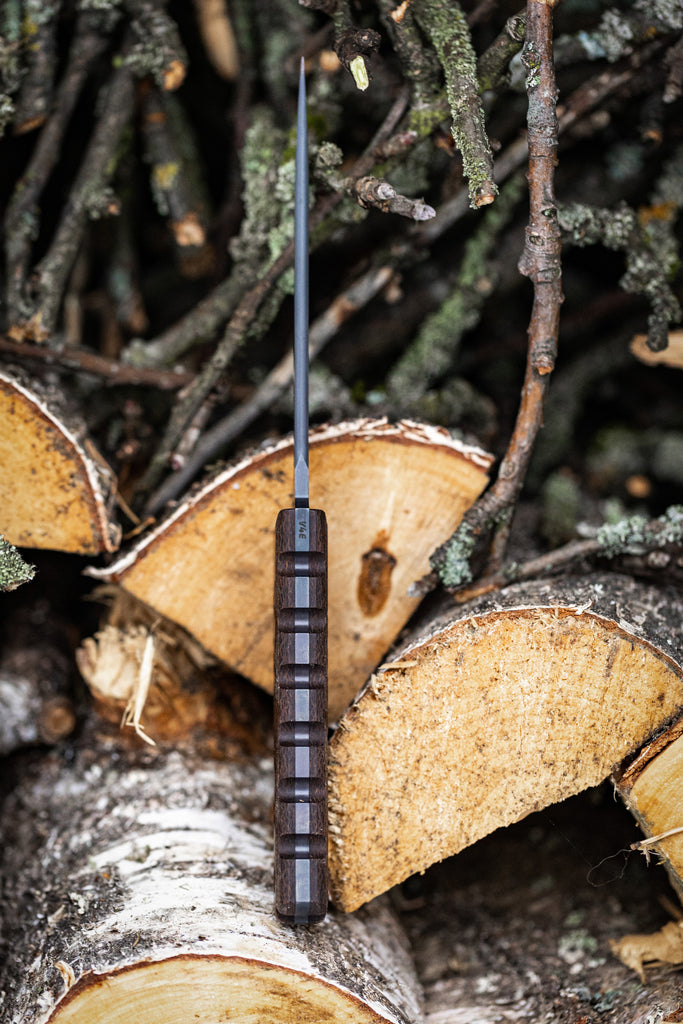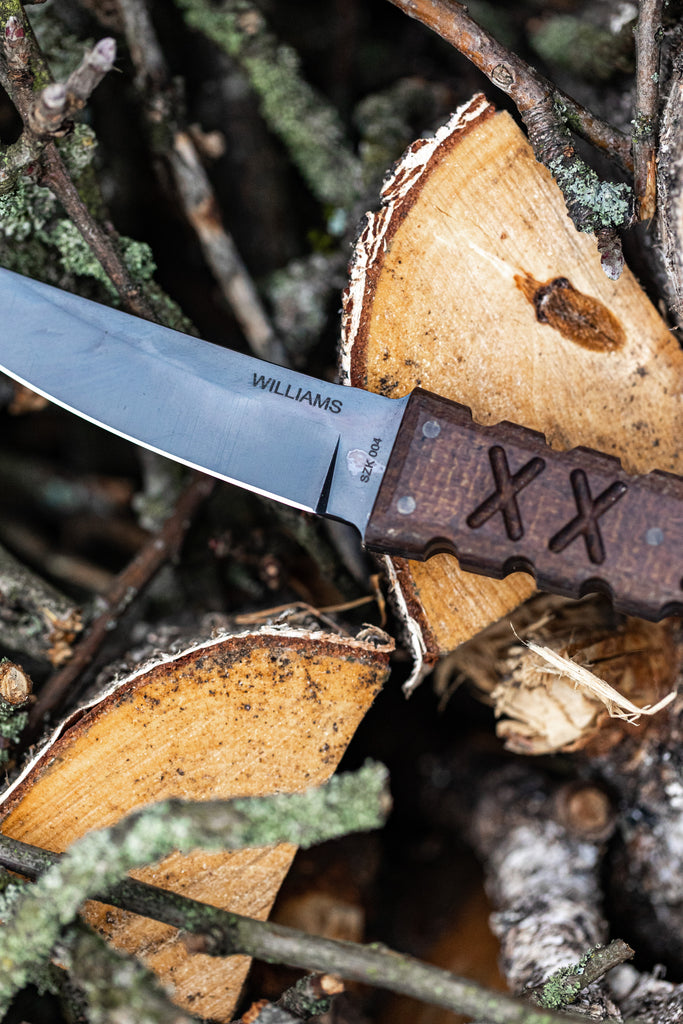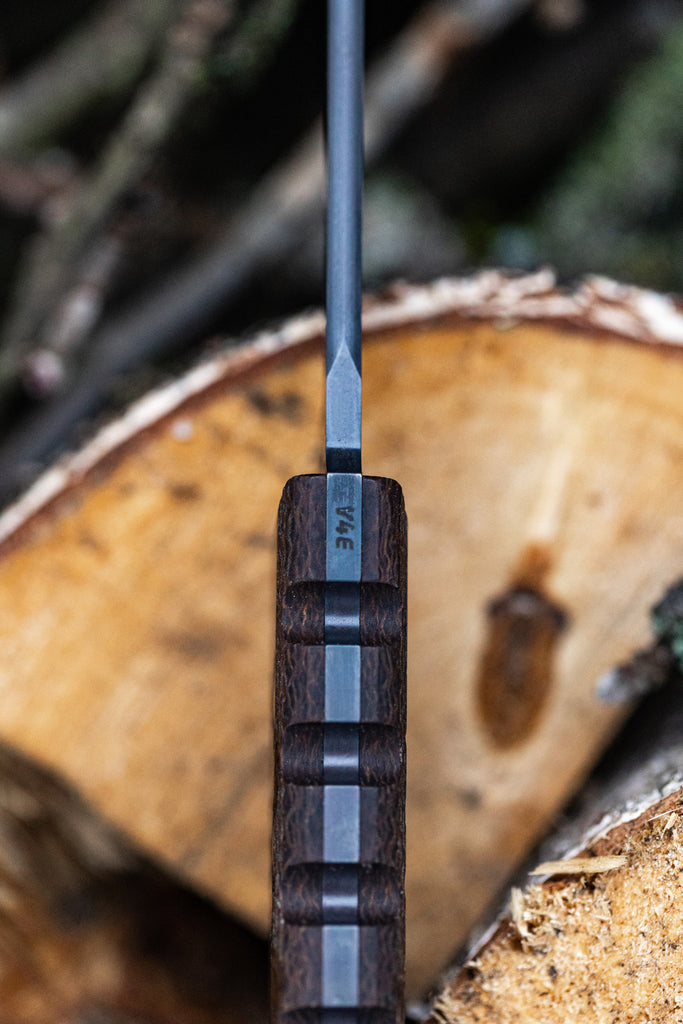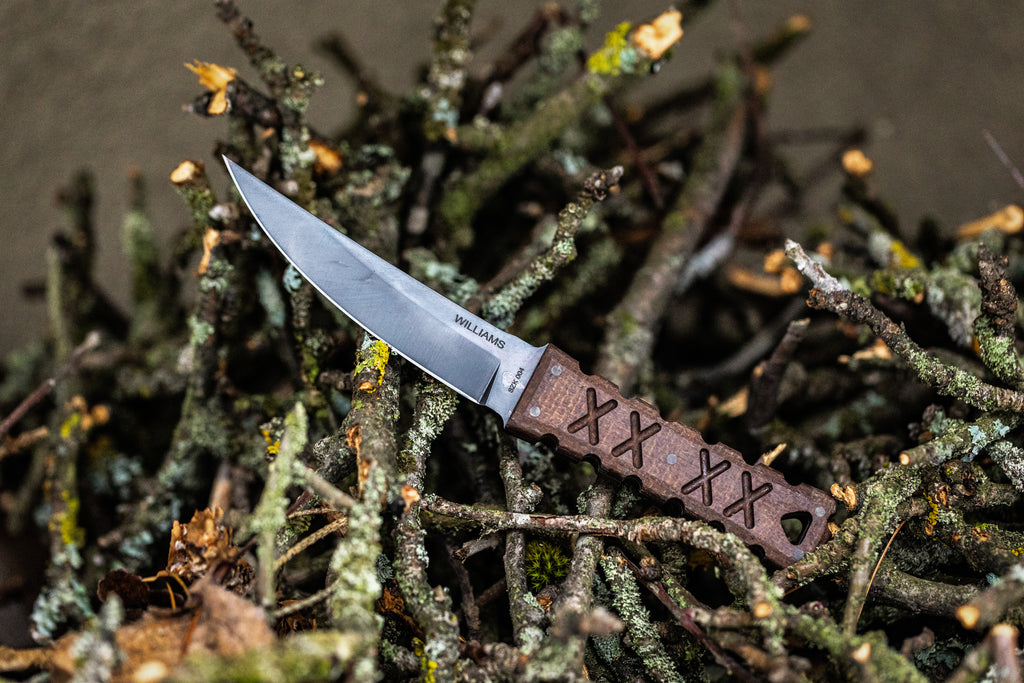 $475.00
$0.00
SZK 004 | Shobu Zukuri Kaiken 4.5"
The SZK series features a classic Shobu Zukuri grind for excellent lateral strength and cutting ability. Part of our EDC fixed blade line, this knife is optimized for compact and comfortable carry. Featuring a Vanadius 4 Extra blade, one of the toughest tool steels on the market, and burlap micarta handle scales with brass pins. We produced this blade with TRC Knives because of their reputation for outstanding craftsmanship and attention to detail. The SZK 004 is a limited run batch of 130 pieces. This knife features a tool steel blade, basic care is required to avoid corrosion.   
Shipping first week of January.
Steel: Vanadis 4 Extra (61-62 HRC)
Blade shape: Shobu Zukuri
Blade length: 4.5" | 115mm 
Blade Thickness: 0.14" | 3.6mm
Blade Finish: Apocalyptic
Handle Material: Burlap Micarta
Overall Length: 8.7" | 220mm
Weight: 4.4oz | 125g
Manufacturer: TRC
Design: James & Christopher Williams
Batch Quantity: 130 pieces
Batch Number: 004
Release: December 2022
Made in: Lithuania