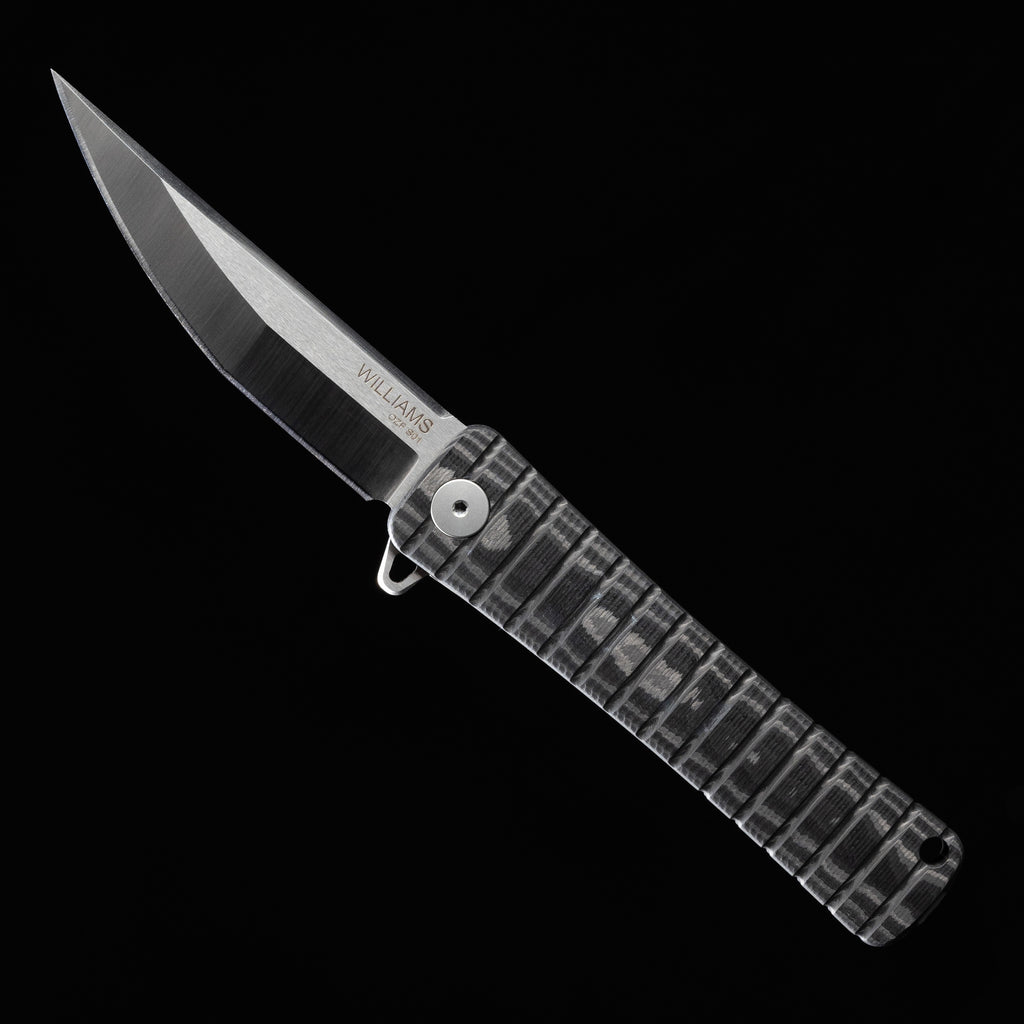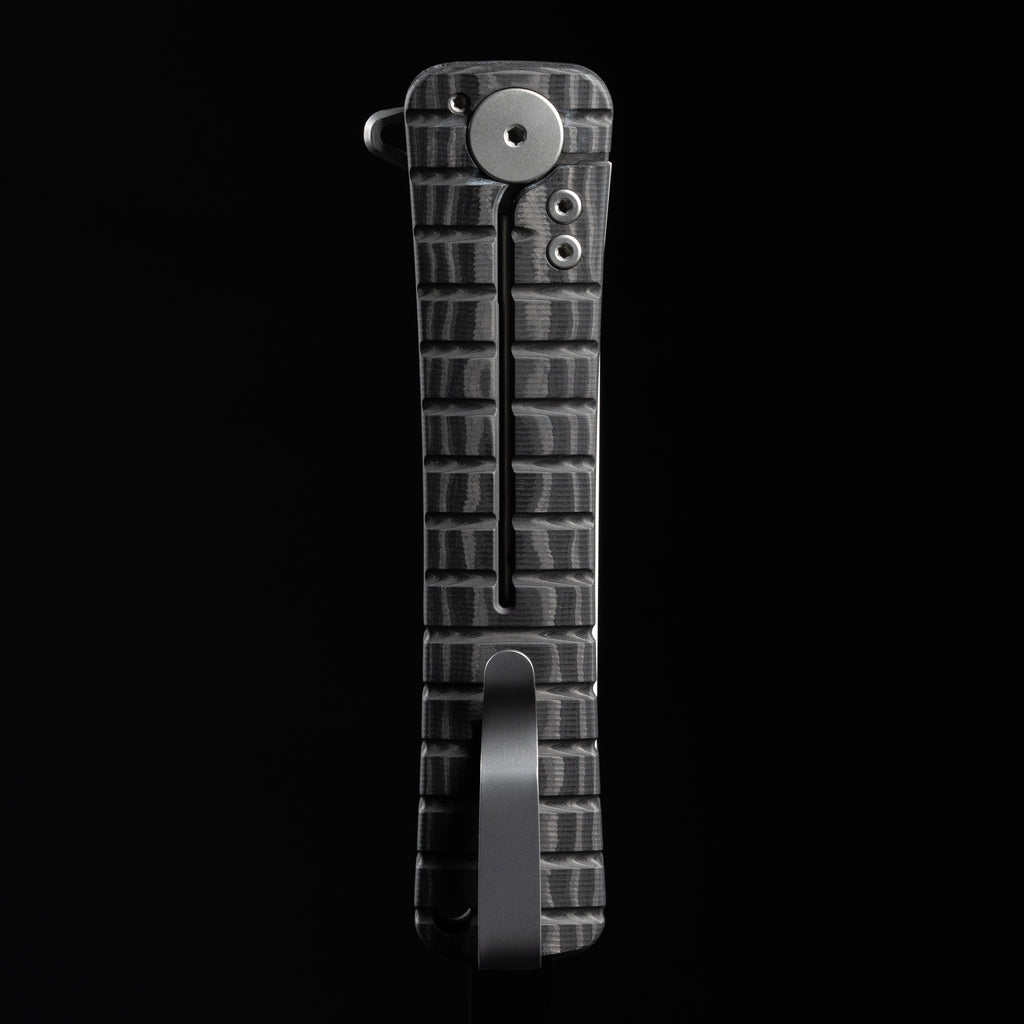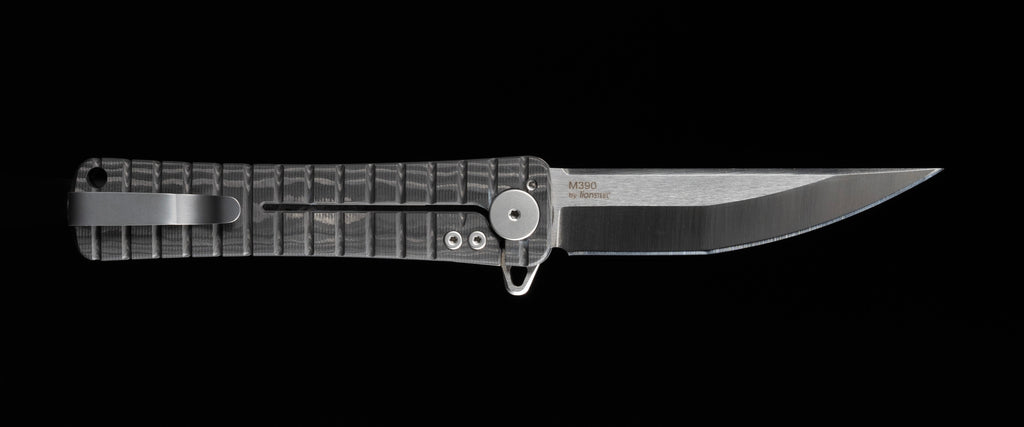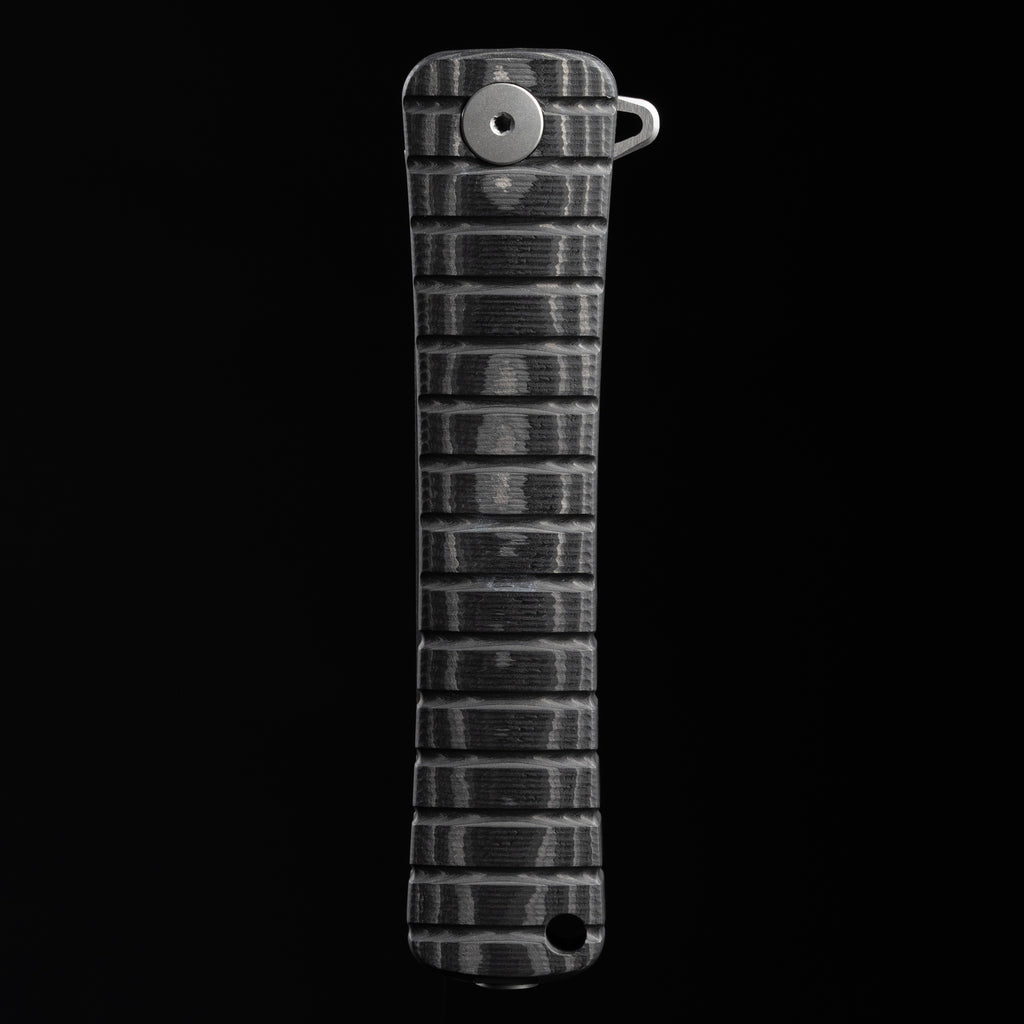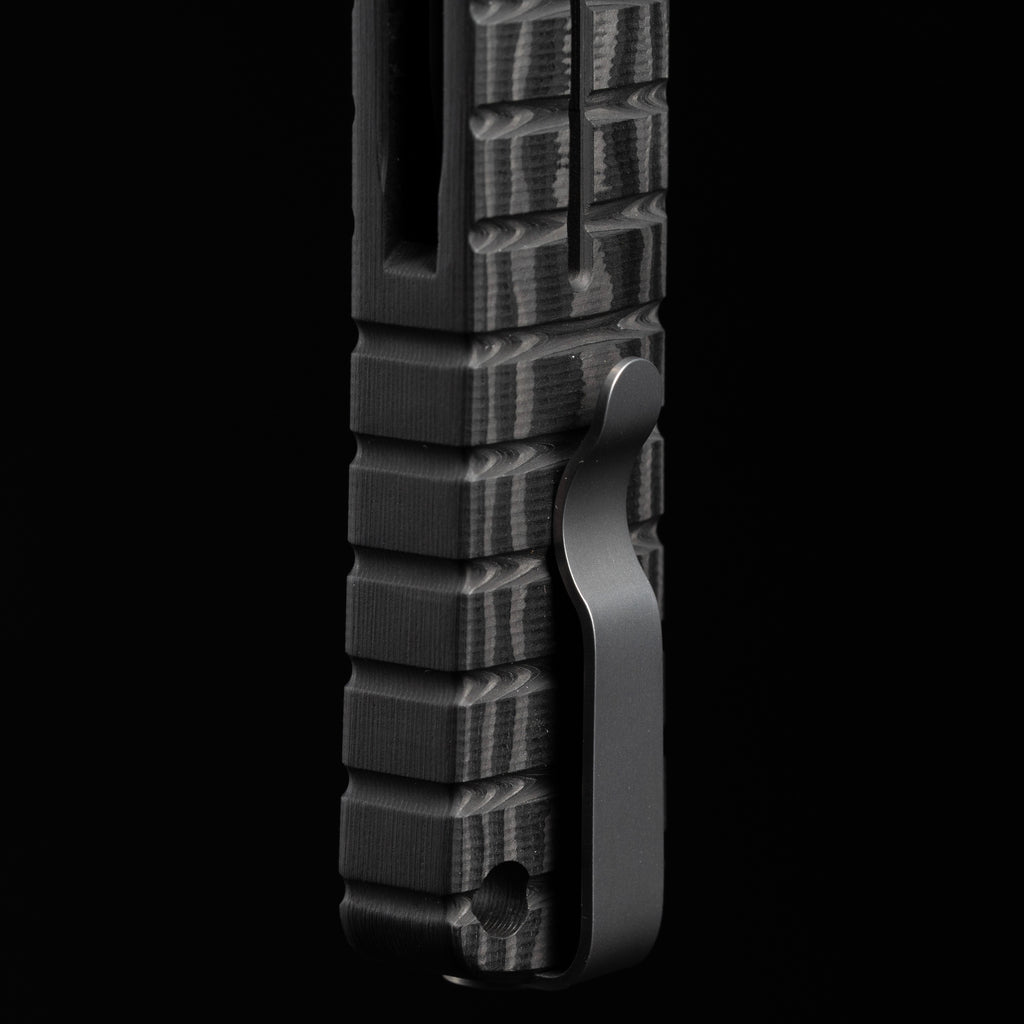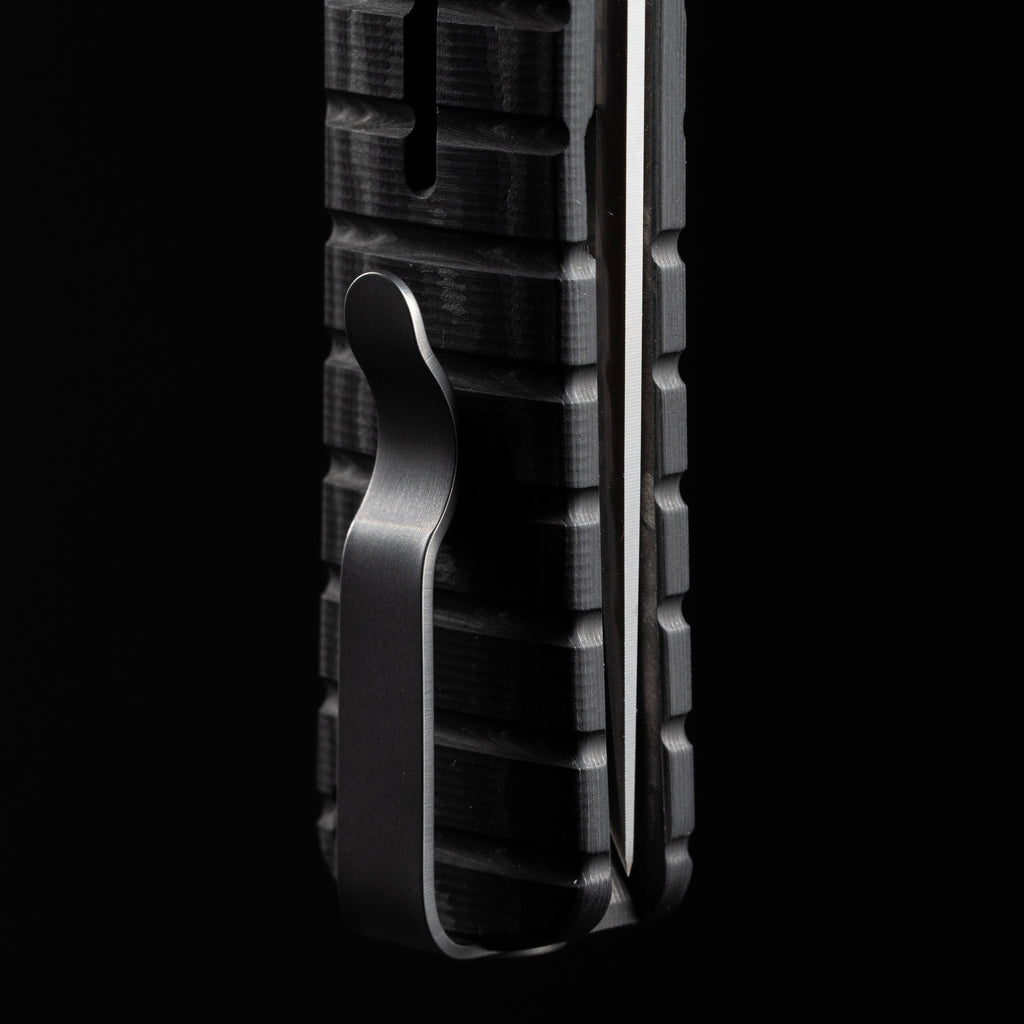 $395.00
$0.00
OZF S01 | Osoraku Zukuri Folder Spectral Series 3.5"
The OZF Spectral series is the culmination of a collaboration between Williams Blade Design, FatCarbon Materials, and LionSteel to produce the first production carbon fiber integral frame lock folder.  The new Spectral carbon fiber developed by FatCarbon allows for unparalleled lock bar retention, tested over 100,000 times with zero loss of resistence.  LionSteel is a pioneer of integral folder manufacturing, using their years of expertise we were able to maximize the potential of this new material. The result is a knife that is exceptionally lightweight, robust, and minimalist. 
Pre-order available now, ships beginning of April.
Steel: M390
Blade shape: Osoraku Zukuri
Blade length: 3.5" | 89mm
Blade Width: 0.79" | 20mm
Blade Thickness: 0.14" | 3.5mm
Blade Finish: Satin
Handle Length: 4.4" | 112.9mm
Handle Width: 0.87" | 22mm
Handle Thickness: 0.46" | 11.7mm
Handle Material: Spectral Carbon Fiber
Overall Length: 8" | 202.1mm
Weight: 2.2oz | 65g
Batch Quantity: 400 pieces
Release: March 2023
Design: Christopher Williams
Manufacturer: LionSteel, FatCarbon
Made in: Italy