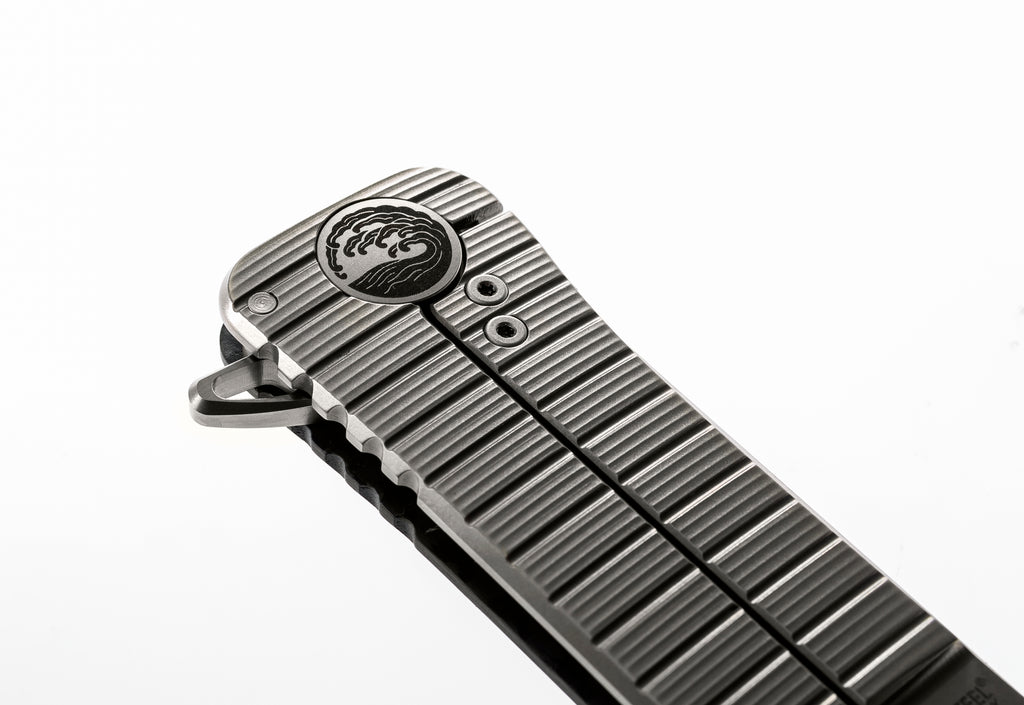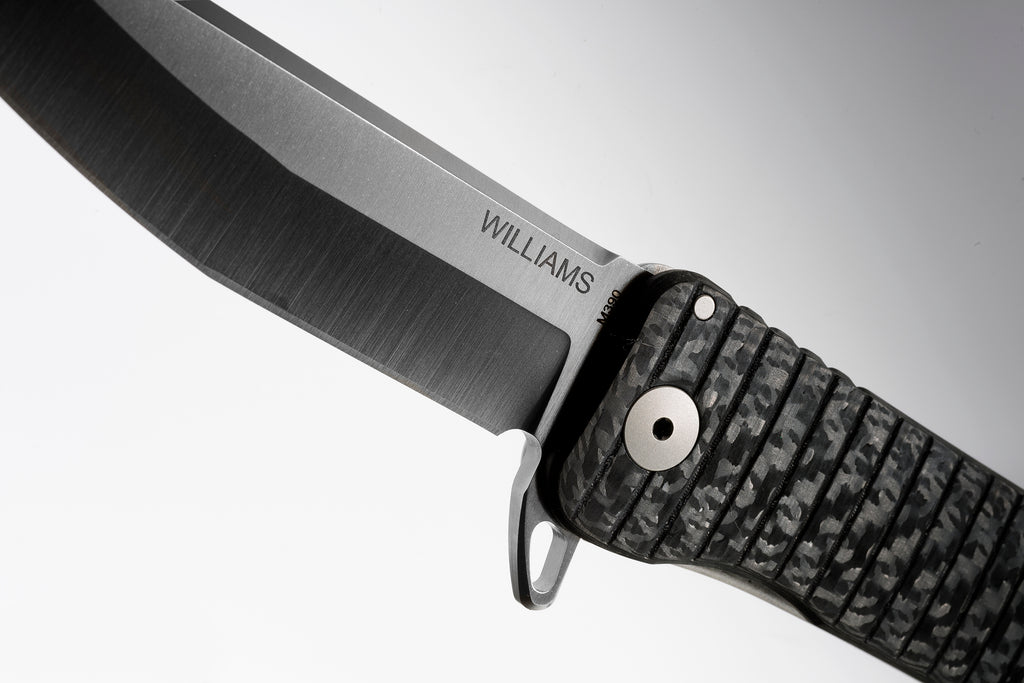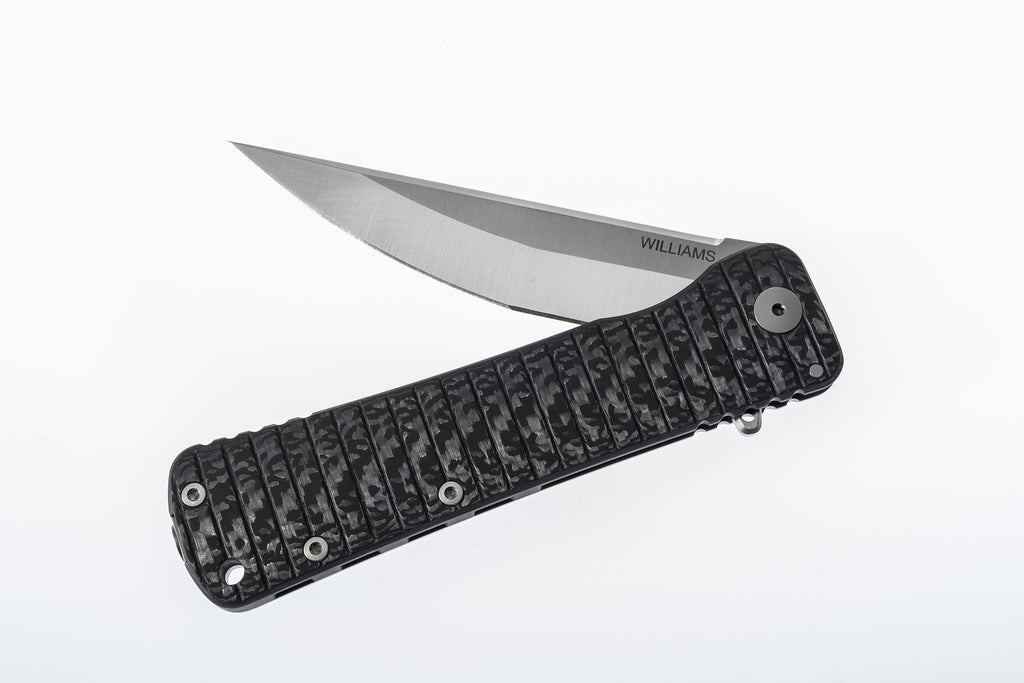 $375.00
$0.00
OZF 001 | Osoraku Zukuri Folder 4.3"
Lightweight and compact at 4.5oz (128g), with the highest grade materials, the OZF 001 is comfortable and unassuming to carry while still providing over 4" (105mm) of cutting edge.  A single-piece milled carbon fiber handle, mated to a titanium frame-lock, make for a strong yet lightweight design.  Bohler M390 martensitic steel provides a tough blade with excellent edge retention and corrosion resistance.  The result is a premium daily carry folder with field-proven tactical DNA.  The culmination of over a decade of folder design.  
Blade Material: Bohler M390
Blade Length:  4.3" | 110mm
Cutting Edge: 4.13" | 105mm
Blade Width: 1" | 24mm
Blade Thickness: 0.15" | 3.8mm
Blade Shape: Osoraku Zukuri
Finish: Satin
Hardness: 60-61 RC
Handle Material: Single piece milled carbon Fiber
Handle Length: 5.4" | 137mm
Handle Thickness: 0.47" | 12mm
Handle Width: 1.34" | 34mm
Overall length: 9.7" | 247.4mm 
Frame: Titanium
Opening: Flipper with IKBS
Clip: Stainless steel, deep carry
Lock: Frame lock
Weight: 4.5oz | 128g 
Release: August 2018
Produced by: LionSteel in Italy
Design: Christopher Williams
Ships the week of August 6th.