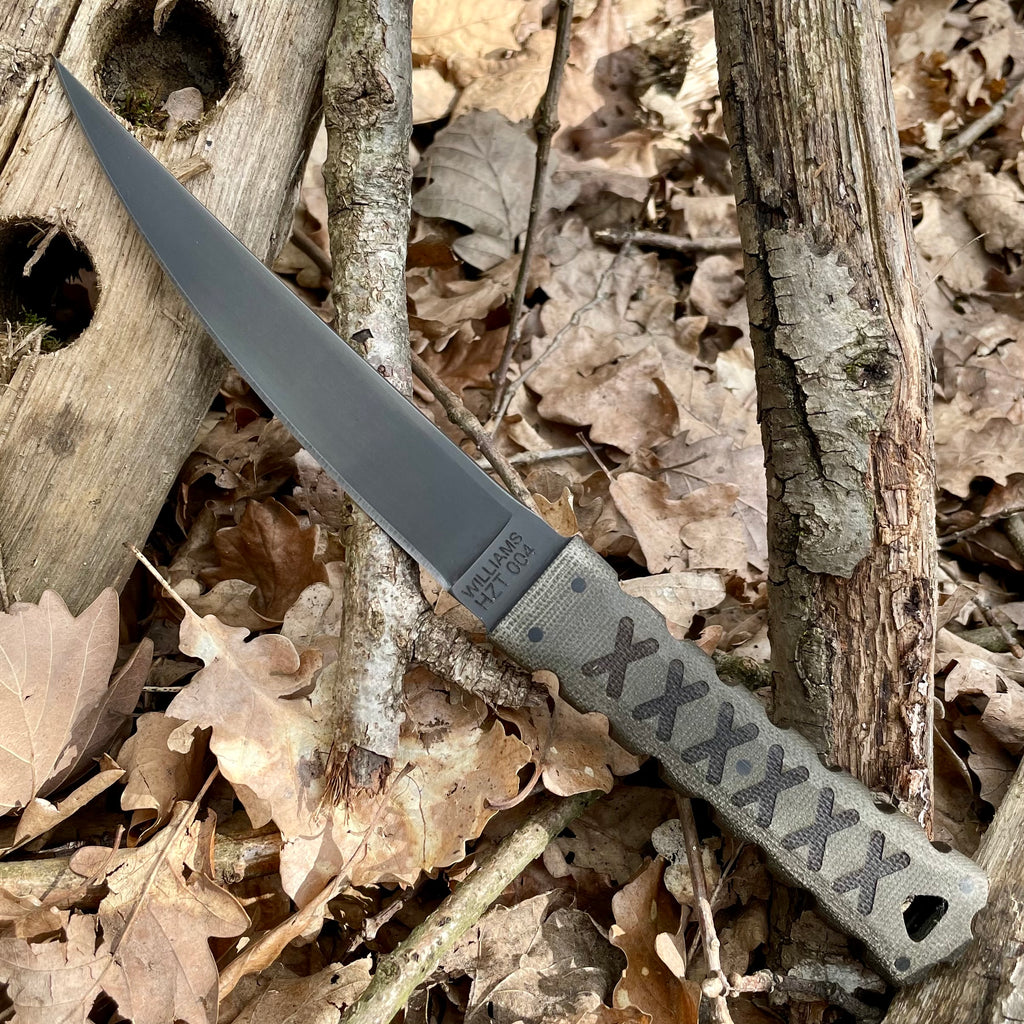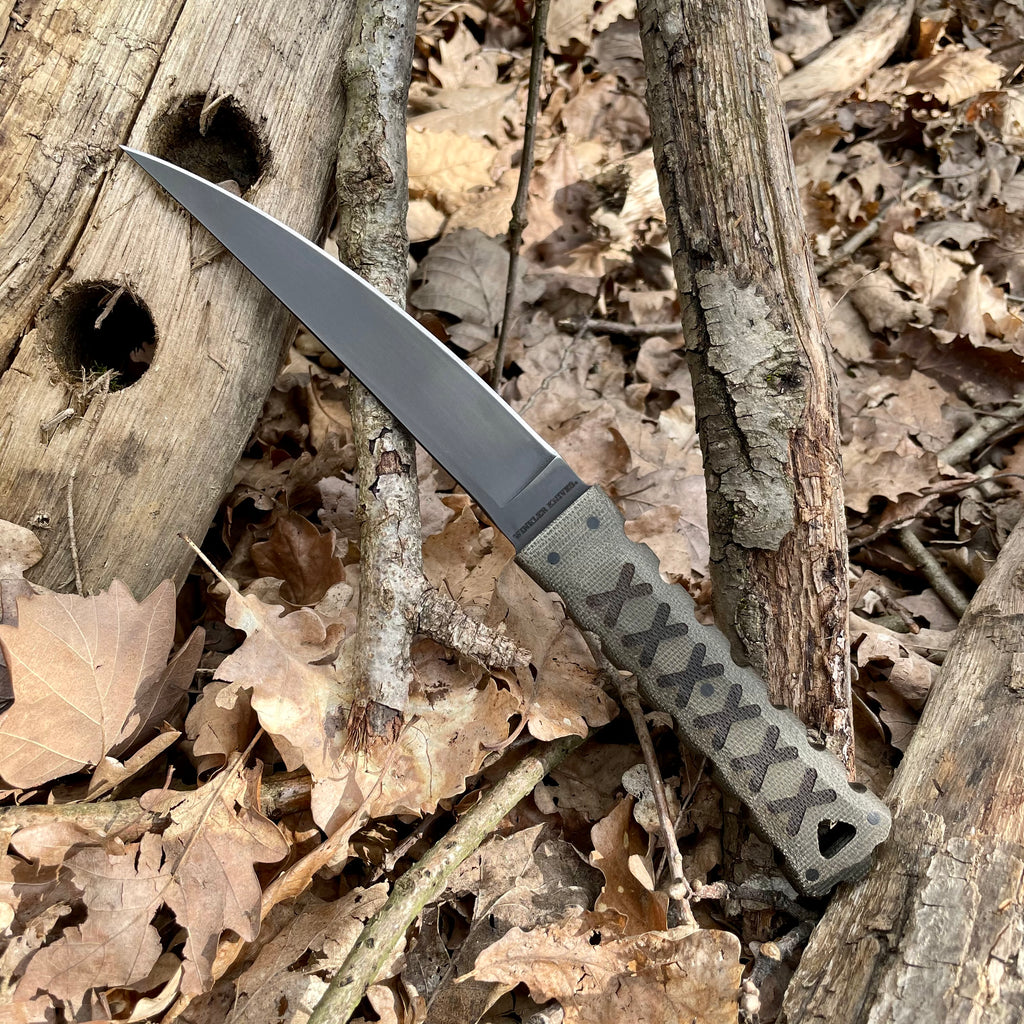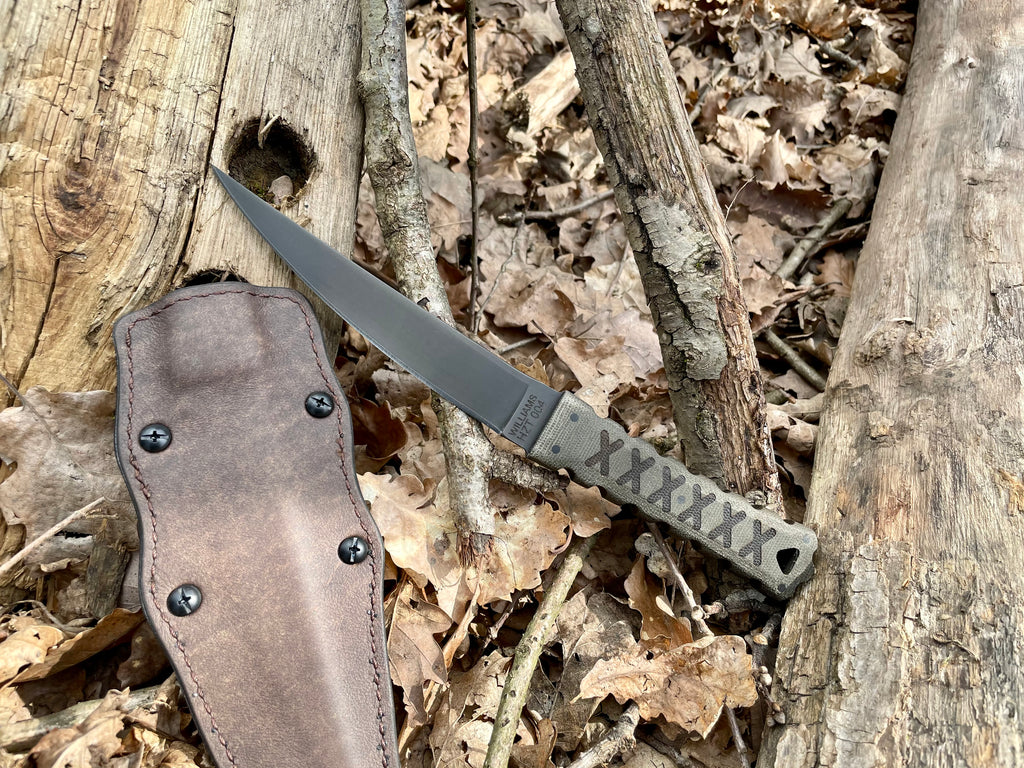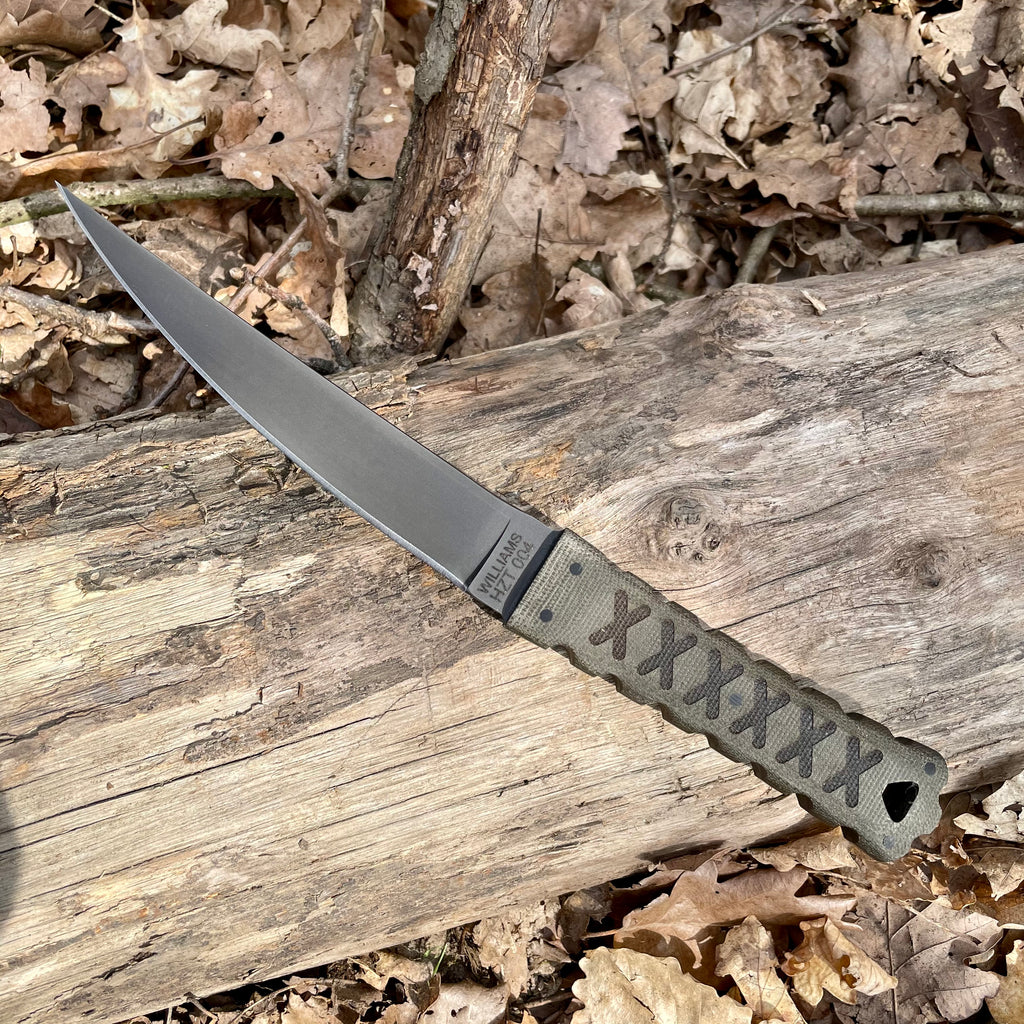 $450.00
$0.00
HZT 004 | Hira Zukuri Tanto 6.5"
Our full sized fixed blade is finally back. Designed for the rigors of modern combat while remaining true to classical design concepts, this blade excels at both slashing and penetration. The combination of 80CrV2 high-carbon steel, and Daniel Winkler's expert craftsmanship, make for a true workhorse that is exceedingly tough and resilient while maintaining excellent edge retention. Please allow 1-2 weeks for delivery. 
Steel: 80crv2 - high carbon steel
Blade shape: Hira Zukuri (Iori Mune)
Blade Length: 6.5" 
Handle Material: Green Canvas Micarta 

Blade Finish: Matte Black Oxidized

Sheath: Leather/Kydex Multicarry 

Produced by: Winkler Knives II
Batch quantity: 100 pieces 

Release: March 2021
Made in: Boone, NC USA